For details of our window dressing competition – see the news section. 
Riding of the Bounds – Saturday 5th May 2018
Berwick upon Tweed Riding of Bounds
(hosted by Berwick Riders Association)
The Riding of the Bounds is free to ride – We ask that all riders register to ride, please see the register to ride section.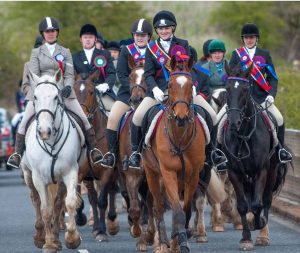 We are a non-profit organisation consisting of riders, and non riders whose aim is to enhance this historic event to the whole community and continue to raise the profile of the Riding of the Bounds. We are the sole organisers of this very unique day.
We as the Berwick Riders Association are always actively looking for new members to join our committee.  We rely on Sponsors, Friends and Supporters. So if you can support us in any way, no matter how small please do get in touch.
Fundraising is the most important thing we do, so please do attend our events.  Come along to any of our meetings, we usually hold them on the first Monday of the month at The Brown Bear, Berwick @ 7pm.
Regular updates can be found on our Facebook page 'Berwick Riders Association'
If you think this is something that you may be interested in please contact us by CLICKING HERE
Berwick upon Tweed Riding of the Bounds – Hosted by Berwick Riders Association