Chief Marshal 2022 – Julia Szoneberg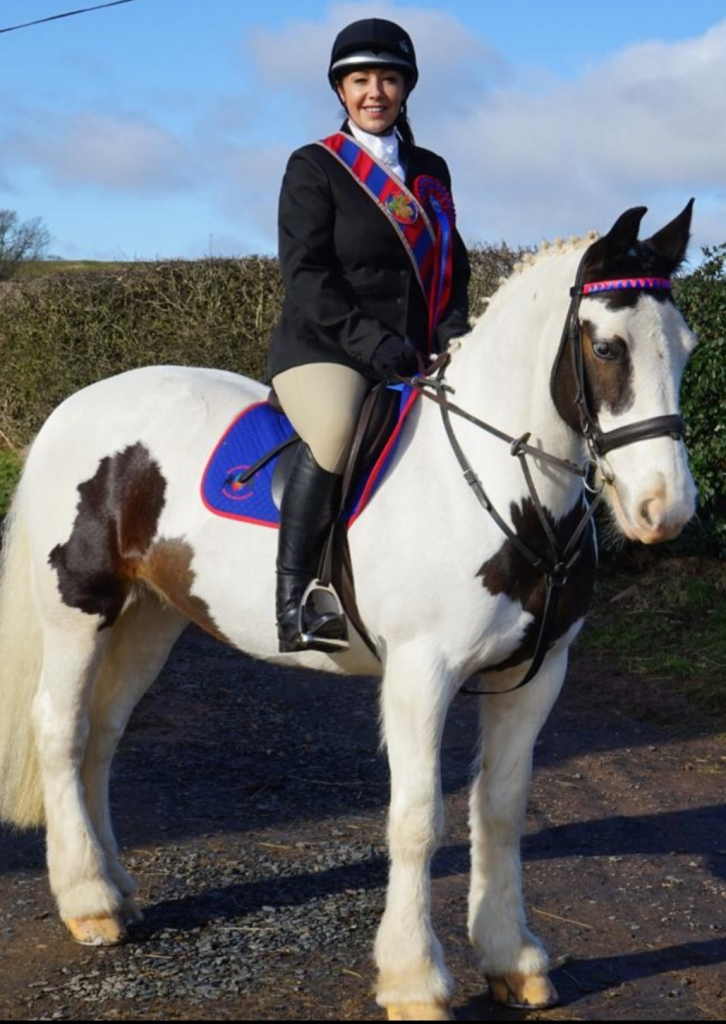 It's finally here!!!! Hooray! What a tough 2 years this has been for us all!!!! It's a huge honour and privilege to be chosen as Chief Marshal for 2022 and I want to give a massive thank you to the committee of
the Berwick Riders Association for giving me this fantastic opportunity to represent my home town. 
I have already witnessed so much of the hard work they all do to make this amazing event happen.
This has been a childhood dream since I was 8 years old, my mum took me every year to watch all the lovely horses in the procession down the street, this is where my passion for horses began.
I always remember my Mum's words every year "One day that will be you" sadly my mum won't see our dream come true. I know she will be looking down on me with pride and be by my side all the way.
2020 was not the year we expected due to the pandemic. As with most of the Border towns, we were, unfortunately, unable to have our ride I know how hard 2020 was for so many people.
2021 again was a very different and difficult year, I also experienced being installed as a Right-hand man through a virtual meeting with our committee. I was able to join my fellow principals Courtnay and Rebecca along with the other committee members to continue the tradition by walking the route, checking the boundaries, and returning the flag safely.
I have ridden many Bounds, but this one will create a memory I will cherish for the rest of my life.
I feel very proud to be given this honour to carry our town's flag and to lead the cavalcade.
I would also like to say a big thank you to last year's Chief Marshal Courtnay, Left-hand man Rebecca for all your support, the laughs, and encouragement, also a massive congratulations and welcome to our new Right-Hand man Kieran, you're going to have the best time of your life, and to all the landowners, sponsors, supporters, friends of the Bounds and all the mounted supporters, without this, bounds day would not be what it is today.
A big thank you to Jenny Wilson and the staff at Nenthorn Equestrian Centre for years of friendship, encouragement, support, and the use of the best horses over the years. I also want to thank my friends and family for always believing in me and my dream, especially my husband Derek, my son Dariusz and
stepsons Jake and Caden. I hope I make you all proud. I am also looking forward to the summer with my fellow principals Kieran, and Courtnay in her final year as left-hand man, making the best memories and making lifelong friends along the way. I can't wait to visit other towns and celebrate their customs and traditions.
So here's to The Riding of the bounds 2022 SAFE OOT SAFE IN.
HIP HIP!!
Right Hand Man – Kieran Dodds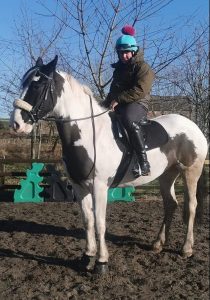 I would like to say a big thankyou to the Berwick Riders Association committee for giving me the opportunity to be the Right-Hand man for 2022.
It's been a hard few years with Covid, so I would like to thank everyone that makes the Riding of the Bounds possible and who has supported us through these difficult times.
I'm so proud to be representing Berwick my hometown, the committee and my family as this has always been my dream. I represented the town as Mascot in 2018 and now coming in as Right-Hand man I will fulfill that dream.
I can't wait to get out and about with Julia and Courtnay this summer supporting other towns. I'm sure we will have a fantastic time together and make lots of memories. I hope everyone has a fab day.
Safe Oot Safe In!
Left Hand Man – Courtnay Grey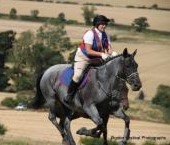 Wow how long ago does 2019 feel! I cannot quite believe this is my final year as a Principal, although I have managed to wangle a few extra years with the golden sash thanks to Covid! May 4th 2019 was one of the greatest experiences of my life! Carrying the town flag down through hundreds of spectators, followed by the cavalcade full of close friends, family and supporting riders is something I am honoured to have done and will forever be grateful!
My first 2 years were full of brilliant memories!! I have made friends for life and the support I have had has been second to none.
I have to say thankyou to both Rebecca and Katie who both step down this year. Rebecca you have been a brilliant role model to follow, and it has been a genuine pleasure for the best part of 4 years to be the Berwick girls! Katie as mascots come you where brilliant, always there beaming from ear to ear, a firm favorite throughout the borders and I'm sure we will see you again in the future! Definitely a favourite youngin!!
Julia welcome to the dream team I have no doubt you will give this absolutely everything, your straight into the deep end but you'll do just brilliantly!
Kieran the day I think we've all waited for, we know you will smash it! I started this journey with you as a mascot and I get to finish with you as a principal which I find pretty special.
Good luck to you both!
I have so many thanks to give!!! Everyone who supports us in anyway THANKYOU!! Our small but mighty committee that work tirelessly all year round to make bounds day the huge success that it is, as well as supporting me throughout the border towns. The route change was a huge success this year and the added after party all down to the committee so THANKYOU!!
Last but not least to my brilliant partner Liam, family, children, and team Murton they are the best cheerleaders going!!
Now we have had a wee break in common rides due do Covid so we are all out of practice! So let's get back in the saddle, get those hip flasks back out, boots polished and voices ready for a brilliant 2022 season starting on April 30th.
HIP HIP!!!
Mascot 2022 – Merci Duffy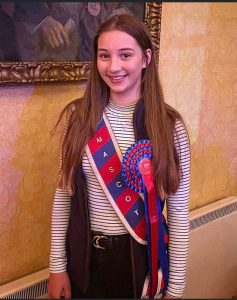 To say I am excited and happy would be an understatement. I have ridden the Berwick bounds only once in 2019. Previous to that ride I spent every year in the crowd watching and cheering from the ground since before I can remember. This has always been my dream to be mascot. I am thrilled to be riding alongside Courtnay, Kieran and of course our Chief Marshal Julia. I am 13 years old and proud to represent our amazing town and the younger generation of riders in this year's season of common ridings in Berwick and bordering towns.