Due to the current pandemic our 2020 rides had to be cancelled. Due to this cancellation our 2019 principals will remain in their positions until 2021.
However our incoming Right-Hand Man has already been announced as Mrs Julia Szoneberg.
Chief Marshal 2019 – Courtnay Grey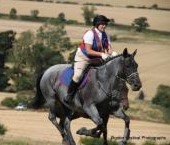 Wow what a first year in office! I've loved every second of it from the rideouts to the balls and everything in between, and meeting some amazing people along the way!
I would like to thank each and every one of you for the support I've had over the year especially the two girls I've spent the summer with!
Rebecca, it's been an absolute pleasure to be your right hand man, you've done your town and family proud! I can't wait for summer 2019 I've had the best role model to learn from and a good partner for a sneaky race up a field!
Bethany, what an amazing experience to spend my first year with such a close friend! Your three years are over but don't think for one minute your off the hook i will still need my stock tied, plenty of taxi service and of course my real life diary. You should be proud of what you have achieved over your three years, I know I am as is your whole town and family!
Of course none of this would be possible without our amazing committee, sponsors, landowners and friends I will be forever grateful for making this possible for me and I hope make 2019 a year to remember!
Now here's to a brilliant 2019 hopefully I don't hit the deck this year!
HIP HIP!!!…
Right Hand Man – Julia Szoneberg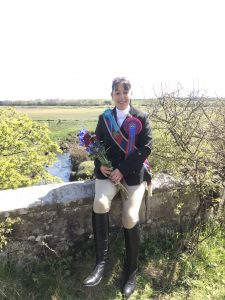 Left Hand Man – Rebecca Tait 
I cannot believe this is my 3rd and final year.
I have had an amazing 2 years so far. I have met some lovely
people from all the other border towns and would like to thank them for
their hospitality. It was an honour to be Chief Marshal 2018, the
feeling leading the cavalcade through the town is one I will cherish
forever, there really is no feeling like it, looking down the street
and seeing it so crowded and the cavalcade following.
I would like to say a massive thank you to Berwick Riders Association committee, you all
put in so much hard work behind the scenes to make bounds day a success, and a big thank you to my family and friends for supporting me in my
previous 2 years, I hope I have made you all proud.
Courtnay I wish you the best
of luck in your big year, enjoy every minute as it will be over in a
flash. Vikki welcome on board, I hope you have a fantastic 1st Year. I
look forward to spending my final summer with you girls. Good Luck! I
hope everyone has a fantastic day when bounds day comes around.
Hip Hip!
Photo's by kind permission of David Guthrie @ Castrum Photography.
Mascot 2019 – Katie Lowdon-King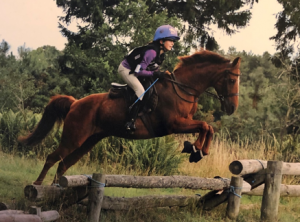 I am thrilled to have been selected as Berwick Mascot for 2019.
I am 12 years old and have been riding since I was 3. This will be my fourth Riding of the Bounds. I enjoy it a lot as it's good fun and it's a very sociable day, plus you get to meet a lot of nice people. My job as Mascot is to support the Principals Courtnay, Rebecca and Vikki, and represent the young people of Berwick. I'm very proud of my town and its history and would like to encourage other young people to become involved in the event."