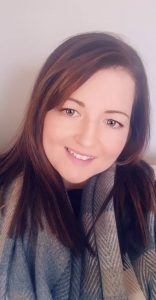 Miss Bethany Innes
Welcome to our website for Berwick Riders Association. Let me introduce myself. My name is Bethany Innes and I am the newly elected Chairman.
I was born in Berwick in 1992 and have lived here all of my life. Horses have been a big part of my life since a young age and i have ridden the Bounds since I was 14. It has always been my favourite ride to kick off the season. I was honoured to be chosen to represent my town as Chief Marshal in 2017 and what an amazing year I had! I have created life long friends and memories I shall never forget. Being chief Marshal increased my passion of keeping the traditional ride going.
We are a small committee of dedicated people who want to ensure we keep one of Berwick's oldest traditions going and giving Berwick Bounds the day it deserves. We are always happy to have new volunteers join us and if you would like more information on our meeting days please feel free to send us an email at berwickbounds@yahoo.co.uk.
We also run several fundraising events throughout the year to raise valuable funds needed for the continuation of the ride. These events are open to everyone. The details of these events can be found on here on our website or our Facebook page Berwick Riders Association.
We look forward to holding our sashing ceremony on 28th March 2020 where we shall install our new principals into their new roles. This event is open to everyone, and we look forward to welcoming you and your family to the Guildhall.
Our 2020 ride out will be held on Saturday 2nd May 2020. This event is again open to everyone whether you're on horseback or on the ground we would love to see you support this ancient Berwick tradition.